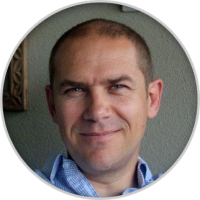 Frank Bergmann, Clinical Psychologist
Specialises in:
Groups, Relationships, Adults, Medico-Legal, Families
Frank is a senior clinical psychologist with over 19 years of experience in private practice, both in Australia and overseas. His aim is to create a non-judgemental and collaborative space in which to explore presenting concerns, identify clear goals and to find practical solutions in a timely manner. Frank's integrative therapeutic approach involves the use of Cognitive-Behaviour Therapy (CBT), Acceptance and Commitment Therapy (ACT), Schema Therapy and Brief Solutions Focused Therapy.
Areas of Expertise and Interest
Frank has extensive experience in the treatment and prevention of a range of psychological and general health problems affecting adolescents, adults, couples and families. Frank has a keen interest in personal growth and development, particularly assisting individuals and couples to enhance interpersonal skills and their ability to form and maintain healthy relationships. His areas of interest include the treatment of trauma, grief and loss, and emotional difficulties. He uses a wide range of therapeutic frameworks and techniques based on respect and acceptance.
Over the last two decades Frank has worked in a large government psychiatric hospital, assisted on university selection panels, lectured at universities, worked in schools, drug rehabs, and has supervised students at the Sunshine Coast University. Frank is currently fascinated by PACT (The Psychobiological Approach to Couples Therapy), as well as the Enneagram and its use for personal growth.
Qualifications and Memberships
Australian Psychology Society
Australian Psychology Society Clinical College
Psychologists Board of Australia
Tel: 0416 521 526
GP referrals can be faxed to (07) 5335 1697