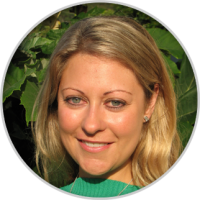 Dr Sam Clarke, Clinical Psychologist
Specialises in:
Adults, Families, Relationships, Groups
Samantha is a clinical psychologist who specialises in working with adolescents, adults and their families. Samantha has a warm and genuine therapeutic style and has received several awards for academic achievement in the field of clinical psychology.  Samantha places an emphasis on helping each individual move towards a more fulfilling and meaningful life while proving them with skills to work through difficulties. Samantha also believes that wellbeing and vitality come from incorporating a holistic approach to health care.
Areas of Expertise and Interest
Individual and Group Intervention
Samantha is a Clinical Psychologist and Registered Personal Trainer. She is particularly interested in assisting people with addressing lifestyle difficulties and overall wellness. Her PhD focuses on assisting people in clarifying their values to assist them in building and maintaining motivation to achieve their health goals. Her work has a strong foundation in providing Mindfulness-based interventions and Acceptance and Commitment Therapy coupled with interpersonal interventions.
Samantha has a vast range of clinical experience and has been providing treatment to individuals and groups since 2000. She assists people with a range of difficulties including; depression, anxiety disorders, eating disorders, alcohol and drug dependence, gambling, anger and stress management, grief and loss, and chronic health conditions such as chronic fatigue and pain. She also helps individuals and couples with relationship issues. She has specialised in addressing Complex trauma, Borderline Personality Disorder and Eating Disorders.
Samantha has been trained in Acceptance and Commitment Therapy, advanced Cognitive Behavioural Therapy, Dialectical Behaviour Therapy, Functional Analytic Psychotherapy and Object Relations Psychodynamic Therapy and Gestalt Therapy. She applies a functional contextual approach to treatment ensuring treatment is specialised to the individual.
Coaching and Supervision
Samantha has provided supervision and Coaching since 2002. She completed her PhD in the area of goal setting and striving and is able to provide coaching to individuals and organisations to promote personal and professional development.
She also has a strong interest in providing clinical supervision and training to psychologists and other allied health workers. Samantha is a member of the Australian Psychological Society (APS) and the APS College of Clinical Psychology. Samantha is an approved supervisor with the Psychologists Board of Australia and the APS.
Samantha provides in person and online supervision options as well as running wellbeing intensives/retreats for health professionals specifically focusing on reducing Burn out and enhancing health and vitality within the helping role.
Publications and Training
Samantha received special commendation for her thesis, which examined aspects of goal setting and striving and the impact on wellbeing and recovery from mental illness. Samantha has also published several articles related to goals, wellbeing and recovery. She has developed the ACT intervention protocols for We Help Ourselves and has conducted research with the USC and UOW.
Samantha has provided training in ACT, goal setting and motivational interviewing to health professional in the public and private sector across Australia. She has both taught and conducted research within the Clinical Psychology Program at the University of the Sunshine Coast and prior to moving to the coast, also provided teaching and supervision to students from the University of Wollongong.
Samantha has developed mindfulness-based programs for the general community and has also developed specific programs for health professionals and parents. All programs are developed using evidence based principles and skills.
Journal Publications and Conference Presentations
Clarke, S. P., Oades, L. G., Crowe, T. P., & Deane, F.P.   (2006). Collaborative Goal Technology:        Theory and Practice. Psychiatric Rehabilitation Journal, 30, 129 -136.
Clarke, S. P., Crowe, T. P., Oades L. G., & Deane, F.P. (2009) Do Goal Setting Interventions   Improve the Quality of Goals in Mental Health Services? Psychiatric Rehabilitation Journal. 32, 292-299.
Clarke. S. P., Oades, L. G., Crowe, T., Caputi, P, & Deane, F. P. (2010). The Role of Symptom            Distress and Goal Attainment in Promoting Aspects of Psychological Recovery for Consumers        with Enduring Mental Illness. Journal of Mental Health.
Clarke, S. P., Oades, L. G., Crowe, T. P. (2012). Recovery in mental health: a movement towards       wellbeing rather than solely a movement away from symptoms. Psychiatric Rehabilitation Journal.
Clarke, S.P., Katsikitis, M., & Martin, C. (2010). Structured Goal setting to enhance first year retention            rate in psychology at USC. Proceedings of the 4th International Conference on Psychology Education.
Clarke, S. P., Oades, L. G., & Crowe, T. (2007). Recovery goals. What are the types of goals being established and at what stage within the recovery process. Poster presented at the 38th     Society for Psychotherapy Research International Meeting. Madison, Wisconsin, USA.
Clarke, S. P. (2005). Subjective goal ownership amongst consumers with severe mental illness. Proceedings of the 11th The Mental Health Services Conference (TheMS). Gold coast, Queensland Australia.
Crowe, T., Clarke, S. & Kelly, P. (2002) Factors influencing the efficacy and appropriateness of substance misuse interventions with young people. Proceedings of the 3rd International Conference on Drugs and Young People. Sydney, Australia.
Qualifications & Education
Supervisor for the clinical college (2011 – APHRA & APS
Member of the Association for ACBS – ACBS
Member of the Clinical College (2009) – APS& APHRA
Doctor of Philosophy – Clinical Psychology (PhD) (2009) – UOW
Completed Clinical Masters (2006) – UOW
Clinical Doctoral program (2007) – UOW
Registration with NSW Psychologists Registration Board(2004) – NSW
Graduate Diploma in Applied Psychology (2000) – UOW
Bachelor of Applied Psychology (1999) – UC
Awards
Received Special Commendation for PhD (2009)
Recipient of the University of Wollongong Dean's Top Clinical Psychology Student award in 2008.
Recipient of the Australian Psychological Society's John Freestone, Prestigious Clinical Student Award 2007.
Recipient of a National Health Medical Research Council (NHMRC) Postgraduate Scholarship to commence a PHD 2004.
GP referrals can be faxed to (07) 5335 1697