Byron Wellness Intensive for Health Practitioners: A holistic approach to wellbeing
28th October to 2nd November 2017
Mind Body Resilience and Radiant Life Retreats have teamed up to bring you a Wellness Intensive aimed at building your knowledge and skills around holistic wellness to enhance your own health and those of your clients. Samantha Clarke and Sandeep Gupta created this retreat after connecting around their mutual passion for an integrated approach to health and well being.
The retreat will be aimed at health professionals wanting to build their knowledge, practice and skills on an integrated approach to well being.
This retreat is for you
• If you have an interest in diversifying your knowledge of the cause and treatment of mental and physical health concerns building an integrated model of health
• If you want to enhance your own self care including your nutrition and movement practices
• if you want to learn ways to enhance motivation to lead to long term change
• If you want to address your own barriers to your well being and create a plan for well being.
• If you want to retreat to nature, reconnect with your sense of purpose and connect with like minded health professionals
As a Therapist, how would I benefit from attending?
The link between bodily disorders and mental health conditions and mental and emotional health in physical conditions is now undisputed. Additionally, research is showing the link between lifestyle choices and sickness. Improving lifestyle factors can significantly improve health outcomes and reverse disease and is the key to long-term health outcomes. By applying a contextual behavioral approach to wellness it is important to acknowledge that just as the environment outside someone's skin affects their reactions, so do the factors within the skin.
As therapists we are in a unique position to assist people who have both physical and mental health conditions. As health professionals we can address barriers that impede clients from improving their health choices, including providing evidence based psycho education, advocating for clients with their health professionals but also by addressing the motivational barriers that prevent long term change including: values clashes, inaction due to lack of connection with values, limited perspective taking and inconsistent/detrimental behaviors.
Further the role of a therapist and physicians is also often one of role modelling. How can we as therapist enhance our own wellness behaviors to model effective care, enhance our longevity within the profession and overall improve our own health and vitality? This also enhances our ability to give of ourselves and contribute to excellent health outcomes in our clients.
As a GP, how would I benefit from attending?
As general practitioners we generally have a huge workload. Having a routine for regular wellness care is vital to prevent burnout. Furthermore we can contribute greatly to the health of our patients through modelling wellness. It's surprising how powerful this is. Many of the presentations in general practice are of undifferentiated illness. In many cases much of this undifferentiated illness can be managed through simple dietary and lifestyle changes. More established medical conditions can often also benefit with these dietary and lifestyle changes, as well as a targeted nutritional medicine approach, in conjunction with a thorough and comprehensive medical approach. This retreat will provide skills for enhancing your effectiveness in all these areas. Plus, learning brief psychological interventions such as mindfulness as well as motivational tools can assist general practitioners in promoting client adherence to treatment enhancing overall effectiveness.
Samantha's Learning objectives: 1) Identify key lifestyle factors and their role in various mental health and physical concerns 2) Build knowledge in interventions to promote health and wellbeing 3) Learn how to use motivational principles to increase adherence to wellness behaviours 4) Build self-care practices and address barriers to self-care to reduce burn out 5) Learn how to set effective goals linked to values to promote successful goal attainment
Sandeep's Learning Objectives
Identify key practices which help you to identify your unique body type and how to cater to it
Overview the practice of "dietary excellence" and how these can be maintained even with a busy practice and professional lifestyle
Identify targeted nutritional supplementation which can assist you and your clients to achieve a higher level of health
Ways to identify whether specific "biochemical glitches" are occurring in yourself and your patients, and a strategy to compensate them
How to develop a detoxification strategy for yourself which will help prevent disease as you grown older
Note: We ask that all attendees apply the learning outcomes to themselves to learn from the inside out. We believe it is only by truly applying something to our own experience that we can begin to help others to shift their own
About the presenters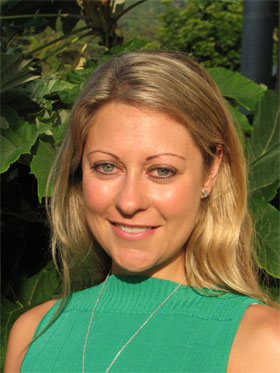 Dr Samantha Clarke (PhD) is a Clinical Psychologist and a Personal Trainer. Samantha also has a major in nutrition and a wealth of experience assisting people in addressing lifestyle factors to enhance their overall sense of health and vitality.
Samantha has developed and provided training in ACT, Goal setting and striving for wellbeing and Motivational Interviewingacross Australia in both the public and private health and mentalhealth sectors. She is aRegistered Clinical supervisor within Australia (APS and APHRA) and provides individual and group supervision. Samantha is skilled in helping health professionals to manage the demands and responsibilities of the caring role whilst staying grounded in practices that bolster a vital sense of wellbeing. She places a significant focus on helping wellness professionals lead by example to help improve the wellness outcomes of their clients.
Samantha's PhD is in the area of Goal Setting/Striving and how to assist people in establishing intrinsically motivating goals and values. She received a NHMRC scholarship for this researchand her PhD thesis received a special commendation. Samantha is an expert in the area of Mindfulness and Mindfulness based interventions such as ACT and has taught at the Buddhist Teaching Institute, Chenrezig Institute.
Samantha is a published author and has presented at conferences both nationally and internationally andhas taught in the undergraduate and postgraduate psychology programs at both the University of Wollongong and the University of the Sunshine Coast. In conjunction with her role as Director of a large psychology practice on the sunshine coast, Samantha also provides personal training, wellbeing courses and wellbeing intensives and retreats. Placing a strong emphasis on providing experiential exercises to assist deeper understanding, Samantha strives to help clinicians learn from the inside out.
Dr Sandeep Gupta MBBS MA FRACGP FACNEM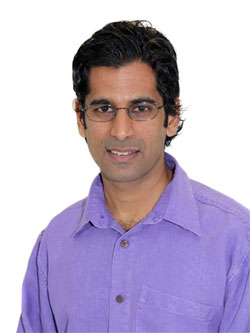 Dr Gupta is a vocationally registered general practitioner who runs an integrative medicine clinic on the Sunshine Coast. His main passion relates to finding the underlying causes to illness. Dr Gupta graduated from medical school at the University of Queensland 1999. He has received specialized training in integrative medicine, and was awarded a Fellowship of the Australasian College of Nutritional and Environmental Medicine in 2008 and a Fellowship of the Australian College of General Practitioners in 2010. He also has a physician training certification with Dr Ritchie Shoemaker in biotoxin illness and Masters of Nutrition with Dr Gabriel Cousens in diabetes and living food nutrition. His interests include integrative cardiology, integrative cancer care and fertility care.
5 days of practical evidence based wellbeing activities and professional development
This wellness intensive provides the perfect opportunity to take time out to rejuvenate in the stunning natural environment of the Byron Bay National Park. Daily workshops teach evidence based information and resiliency skills. Practitioner rejuvenation starts immediately with a menu of self care activities to choose from including: yoga, group fitness, massages, beach walks, and more. The natural beauty of the Byron bay National Park will provide the perfect backdrop for cultivating mindfulness and to reconnect with self, nature and other therapists in an authentic way. Among these activities there will be approximately 4 hours of content per day addressing the learning objectives listed. This will allow plenty of time to put theory into practice.
Professional Development
This Wellness Intensive is for health professionals including Psychologists, General Practitioners, Specialist Physicians, social workers, nurses, counsellors, Occupational therapists, Physiotherapists, acupuncturists and other allied or alternative health clinicians. Students are most welcome, as we believe an integration of these skills from early on in professional life is ideal. Complete up to 20 hours of CPD in the tranquillity of Byron Bay national park. Meet your requirements for APHRA and APS.
Dates: The wellness intensive starts on Saturday the 28th October from 4pm, allowing you time to check in (after 2pm) ad rest a little after your travel. At 4pm we will gather for a welcoming practice, which will be followed by a dinner together. Guest will check out on Thursday the 2nd November prior to 10am. Guest who would like to stay on at the accommodation following the conclusion of the retreat will need to let us know as soon as possible so we can organised this for you.
Accommodation A range of accommodation options are available. Partners and children are welcome, however, this will require the whole beach house to be booked. If you would like to bring a non-participating partner and your children please contact us via email for costs.
Additional professional development opportunities may be available with group and individual supervision. Follow-up supervision is also available via Skype at participant's request. Additional nights of accommodation are available, but please let us know to ensure we can secure your booking. Every beach house is different and each boasts its own unique charms and features.
The wellness intensive includes
At least 20 hours of active Professional Development led by Dr Samantha Clarke and Sandeep Gupta 
*5 nights accommodation in boutique beach houses 60 meters from the beach.
*All meals are catered for by Veet Cuisine – enjoy delicious vegan food for breakfast, lunch and dinner
*60 minute massage 
*Daily self-care activities – yoga, fitness sessions, meditation and more
*Participant Workbook and goodies pack
*Audio track meditations to assist long term retention

| | | |
| --- | --- | --- |
| ACCOMMODATION PACKAGE | COST | Early Bird Rate |
| Private room with shared bathroom | $2488 | |
| Private room own bathroom | $2780 | |
| Twin Share room | $2080 | |