Wellness intensive for Health Professionals
Byron Bay 29th October to 3rd November 2016
Self care goes beyond immediate actions aimed at nurturing ourselves or soothing our distress. These behaviours are important, especially after a hard day or when a crisis hits or resolves. However, true resilience can only be developed from a planned regime of health and wellness behaviours. This pattern of caring for ourselves sets us up to bounce back more quickly when the difficult happens. Not only do these routines assist our psychological wellbeing but also our physical longevity and vitality. Our ability to cope with difficult client interactions, hearing trauma experiences and working with others is largely influenced by our own wellbeing and the energy we bring into the healing relationship.
As health professionals, as much as we pay close attention to our client's needs, we can be complacent about nurturing and caring for ourselves. It is easy toget hooked by the mental barriers that are often closely bound to our self-care. We are wonderful at helping others but often overlook ourselves. We owe it to ourselves, our loved ones and clients, to take care of our mind and body. Then our healing can be truly enriching and leave us with energy for those we love, and ourselves. Taking good care of all aspects of your health will add to the credibility of the health message you want to promote to your clients.
5 Days of Practical, Active, Evidence-Based Wellbeing Activities and Professional Development
This wellness intensive provides the perfect opportunity to take time out to rejuvenate in the stunning natural environment of the Byron Bay National Park. Daily workshops teach evidence-based information and resiliency skills. There will be a strong emphasis on learning and applying practical Acceptance and Commitment Therapy (ACT) coupled with Positive Psychology research to create changes in wellness and self-care behaviours Health practitioners will work on applying the content to their own lives and will learn how to apply these strategies to assist the overall wellbeing of their clients. people they are working with.
Practitioner rejuvenation begins immediately, with a menu of self care activities to choose from including: yoga, group and individualized fitness sessions, massage, beach walks and sunset bike rides through the national park and more. The natural beauty of the Byron National Park will provide the perfect backdrop to cultivating mindfulness practice and to reconnect with self, nature and other therapists in an authentic way. Amongst these activities there will be approximately 4 hours of content per day, allowing plenty of time to put theory into practice.
The Presenter
Dr Samantha Clarke (PhD) is a Clinical Psychologist and a Personal Trainer. Samantha also has a major in nutrition and a wealth of experience assisting people in addressing lifestyle factors to enhance their overall sense of health and vitality.
Samantha has developed and provided training in ACT, Goal setting and striving for wellbeing and Motivational Interviewingacross Australia in both the public and private health and mentalhealth sectors. She is aRegistered Clinical supervisor within Australia (APS and APHRA) and provides individual and group supervision. Samantha is skilled in helping health professionals to manage the demands and responsibilities of the caring role whilst staying grounded in practices that bolster a vital sense of wellbeing. She places a significant focus on helping wellness professionals lead by example to help improve the wellness outcomes of their clients.
Samantha's PhD is in the area of Goal Setting/Striving and how to assist people in establishing intrinsically motivating goals and values. She received a NHMRC scholarship for this researchand her PhD thesis received a special commendation. Samantha is an expert in the area of Mindfulness and Mindfulness based interventions such as ACT and has taught at the Buddhist Teaching Institute, Chenrezig Institute.
Samantha is a published author and has presented at conferences both nationally and internationally andhas taught in the undergraduate and postgraduate psychology programs at both the University of Wollongong and the University of the Sunshine Coast. In conjunction with her role as Director of a large psychology practice on the sunshine coast, Samantha also provides personal training, wellbeing courses and wellbeing intensives and retreats. Placing a strong emphasis on providing experiential exercises to assist deeper understanding, Samantha strives to help clinicians learn from the inside out.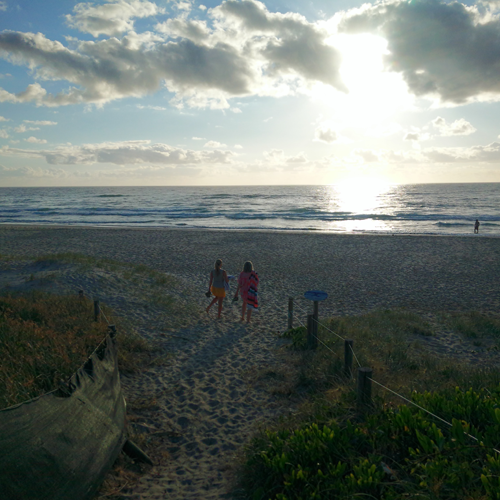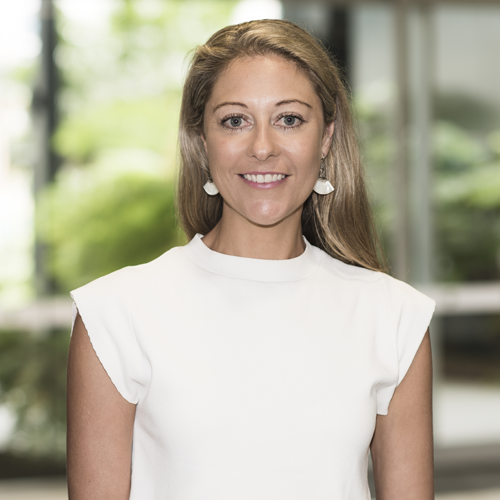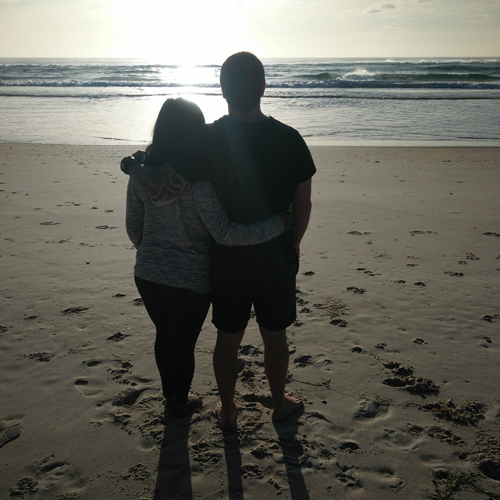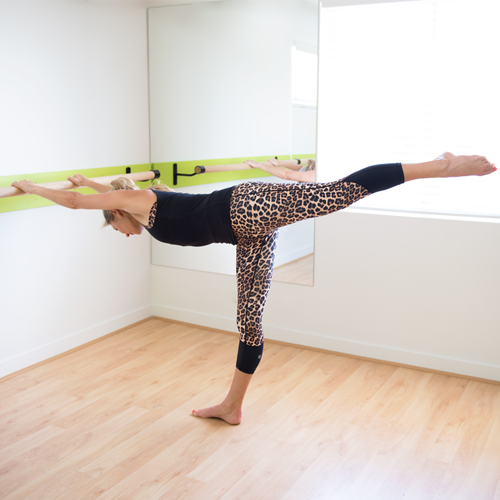 Retreating to Paradise

Retreat into paradise amongst the Byron Bay National parkin stylish beach houses 60 meters from the beach. Wake in the morning hearing the rolling waves of Tallow's beach and the laugh of the kookaburras. The retreat will take place just outside the hustle and bustle of Byron Bay, so you can take the time to wind down and reset. Yet the town centre is only 10 minutes away by car or bus. All meals for your stay will be provided. Enjoy scrumptious vegetarian cuisine tailored tonourish you over your stay. The retreat menu aims to increase your food diversity to kick-start your movement towards health.
Byron Bay is home to some of the most beautiful natural scenery imaginable. Take long walks along the coastline, relax under the shade of the gum trees or ride your bike to the lighthouse. In town you will find wonderful shops, health food stores andlive music. If you are missing your daily espresso, look no further, Byron has some of the best coffee around.
If you would like a little more adventure there are snorkeling and dive sites at the famous Julian Rocks. See a myriad of fish, turtles and leopard sharks. There is also surfing, stand up paddle boarding, sea kayaking and horse riding available.
Millions of people come to Byron Bay each year to relax and rejuvenate. Byron Bay has a large amount of rose quartz in the rock formations and it is thought that this is why the sense of healing that people experience here is unique.
Professional Development
This wellness Intensive is for health professionals including psychologists, doctors, social workers, nurses, counselors, occupational therapists, physiotherapists, acupuncturists and other allied health clinicians. Students are most welcome, as we believe that the integration of these skills from early on in professional life is ideal. This workshop can account for a minimum of 16hours professional development with the APS and AHPRA. Additional professional development opportunities are also available in terms of optional peer support hours.
Learning Objectives
After completion of the wellness Intensive, we aim that participants will:
*Understand the role of key lifestyle factors in both poor and good health.
*Understand the internal and external barriers for implementing lifestyle changes and how to address these using ACT
*Be skilled in the theory and practice of mindfulness and how to use mindfulness to assist with lifestyle changes.
*To be able to link lifestyle changes to values and intrinsic goals that assist adherenceand long term change.
*Learn how to set effective goals to bolster goal attainment.
*Build self care practices and regimes to ensure their own professional longevity and prevent burn out
Note: We ask that all therapists apply these learning outcomes to themselves to learn from the inside out. We believe it is only truly by applying something to our own experience that we can begin to help others to shift their own.
Dates
The wellness intensive starts on Saturday the 29th October at 4pm, allowing you time to check in (after 2pm) and rest a little after your travel. At 4pm we will gather for welcoming practice, which will be followed by a welcome meal together. Guest will check out on Thursday the 3rd November prior to 10am. The formal workshops will be completed by the Wednesday evening. Guests are welcome to stay on a little longer. If this is something you would like please let us know as soon as you can to ensure we can organise this for you.
Who is this suited to?
This wellness intensivewas developed to assist helping professionalslearn how to improve their health by shifting their lifestyle, and, by extension, that of their clients. People will vary with their individual health practices, yet a desire to learn and enhance wellbeing is all that is needed.
This wellness intensive is tailored towards people who want to retreat to nature, reconnect with their sense of purpose and improve their wellbeing.
Not all sessions are mandatory but there will be a range of moving practices which people are encouraged to attend. If you have a passion for movement you will love the variety on offer.
Accommodation
A range of accommodation options are available. Partners and children are welcome, however, this will require the whole beach house to be booked. If you would like to bring a non-participating partner and your children please contact us via email for costs.
Additional professional development opportunities may be available with group and individual supervision. Follow-up supervision is also available via Skype at participant's request. Additional nights ofaccommodation are available, but please let us know to ensure we can secure your booking. Every beach house is different and each boasts its own unique charms and features.
The wellness intensive includes
At least 16 hours of active Professional Development led by Dr Samantha Clarke an experienced Clinical Psychologist and Personal Trainer.
*5 nights accommodation in boutique beach houses 60 meters from the beach.
*All meals – enjoy scrumptious vegetarian delights for breakfast, lunch and dinner
*60 minute massage
*Daily self-care activities – yoga, fitness sessions, meditation and more
*Participant Workbook and goodies pack
*Audio track meditations to assist long term retention
| | | |
| --- | --- | --- |
| ACCOMMODATION PACKAGE | COST | Early Bird Rate |
| Private room with shared bathroom | $2508 | $2308 |
| Private room own bathroom | $2800 | $2600 |
| Twin Share room | $2180 | $1980 |
Testimonials from the Byron Retreat 2016
Dianna - Behavioural Analyst
I attended one of Sam's retreats both for personal and professional reasons. It was incredible well run and individualized so it met exactly my needs. Learning more about ACT for my clients but also how I could implementmindfulness, meditation and ACT in my personal life better was incredibly helpful. In addition, Sam is one of the most generous and thoughtful women I have met"
Anna – Clinical Psychologist
Thanks Sam, the retreat was really well organized and it was such a beautiful location. The variety of activities were very enjoyable. The retreat has helped me a great deal to prioritize self care and clarifying what matters most to me. I am looking forward to attending another one in the future."
James - Physio
Thank you Sam and the other participants for an amazing retreat. The retreat was well balanced with content and down time. It is a great way to step back from your life and look at it with different eyes -seeing what is important and what is not, and then committing to following through with positive change. Sam is a very knowledgeable and nurturing psychologist, encouraging each of us to share difficult parts of our journey. I have grown as a person from being on this retreat"
Madonna – psychologist
The Mind Body Resilience retreat exceeded my expectations. Sam has a great personal warmth and a depth of knowledge in this area. She forms deep connections with each of the participants and really cares about helping you push your boundaries in discovering your own blocks to self care and building better practices to bring about change. It was great having all different physical activities integrated into the retreat as it enabled me to try things i hadn't done before such as boxing, booty barre and foam rollering. For me the retreat was a real break from everyday life. It was ...
Karen – counselor/group facilitator
The retreat assisted me to get back to what really matters in my life and how i can move toward the things that really matter without struggling or beating myself up to do so. Sam did everything possible for all of the participants to ensure their needs were meet and provided a beautiful, safe place for us to grow individually and collectively. Sam is so professional, knowledgeable, insightful, caring, supportive, encouraging, genuine, thoughtful and an excellent facilitator offering a variety of activities to ensure everyone had an opportunity to learn, share and grow personally and professionally".
Sandeep - GP and nutritional expert
The practitioner self-care retreat with Sam Clarke in Byron Bay was quite special, as it allowed simple realisations to flow in a supportive environment with others on a similar wavelength. I believe these are some of the key ingredients for life change to happen. And it is"
Danny - Personal Training student
Sam made me feel very welcome and included in all the activities which I really appreciated. She was very professional and explained all the material clearly and in a way that I could understand without having any background in psychology. Sam brought lots of energy and passion to the sessions which made them very engaging"
Christen – clinical psychologist
I thoroughly enjoyed my time at the retreat and getting to know the rest of our group. Samantha is a very warm and compassionate facilitator and it was great that she tailored the retreat content to the needs of our group. I found it very helpful that she encouraged us to practice self-care within the retreat program and take time out if we needed it. Thank you Sam!"
Didi (Clinical Psychologist Registrar)
"The retreat experience has been the highlight of my year. Sam has a wealth of knowledge, expertise and passion, and she clearly put a lot of time and thought into the content and planning of the retreat to ensure it met every person's needs. I loved the combination of movement practices and theory as well as the activity choices. Sam was very professional, caring and compassionate, and these qualities made the retreat even more special. As psychologists, we spend considerable time assisting our clients to move toward a valued direction, so it was very insightful (and sometimes confronting) being the ...